TRENDS
USE YOUR BIOTRACK DATA
AVAILABLE ANYWHERE
ON ANY DEVICE
USE YOUR DATA
PREMIUM REPORTING SUITE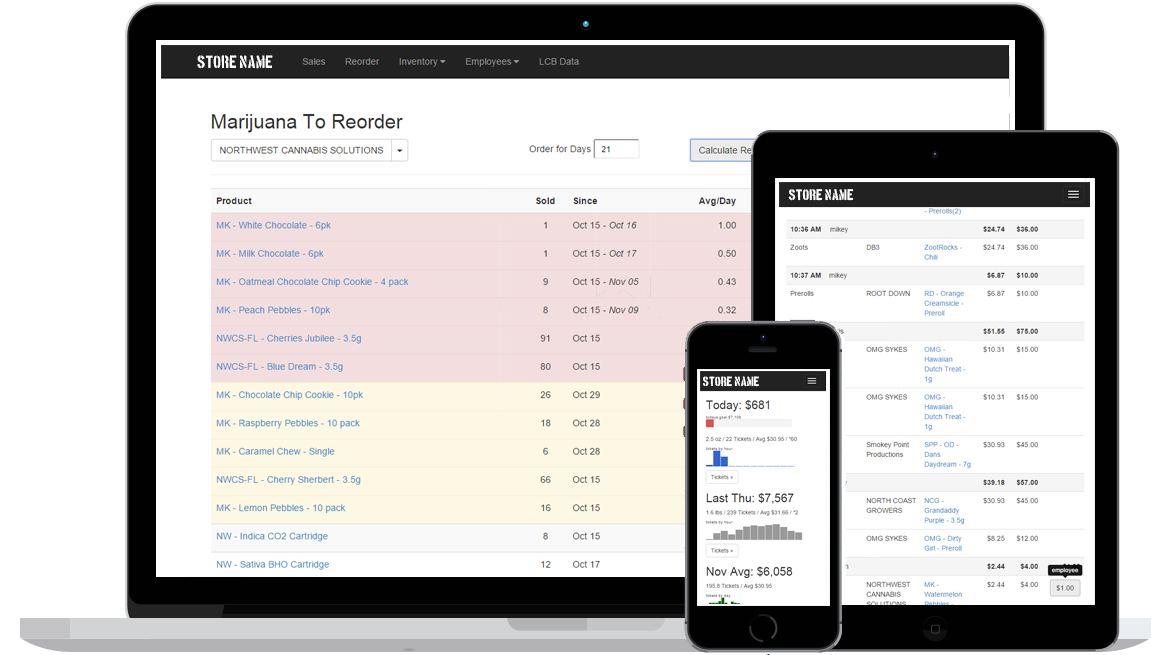 PREMIUM REPORTING SUITE
Made for retailers using Biotrack
With the combination of our Trends software and BioTrackTHC, you will have the most comprehensive suite of tools available in the industry to manage your marijuana business.
We are a fast growing technology company providing you modern cloud services for your marijuana business. We give you a private, secure slice of the internet. View up to date sales data using your private app whether you are in your store, at home or on the go.
You have a wealth of information in your store POS system, put it to use and use it to help make decisions in real time. See the data that matters most, in a way it makes sense.
Automatic Menu Integration
Have your data backed up in the cloud so in the case of disaster, you can rest assured that your information is safe.
Available Benefits
Daily Sales Detail

Discounts & Reasons

Sales Reports
Reorder Tool

View Invoice Detail
Automatic Menu Integration

Searchable Product List

Stale Products
Inventory History

Employee Timecards

Back Up Your Data
FULLY LEVERAGE YOUR EXISTING DATA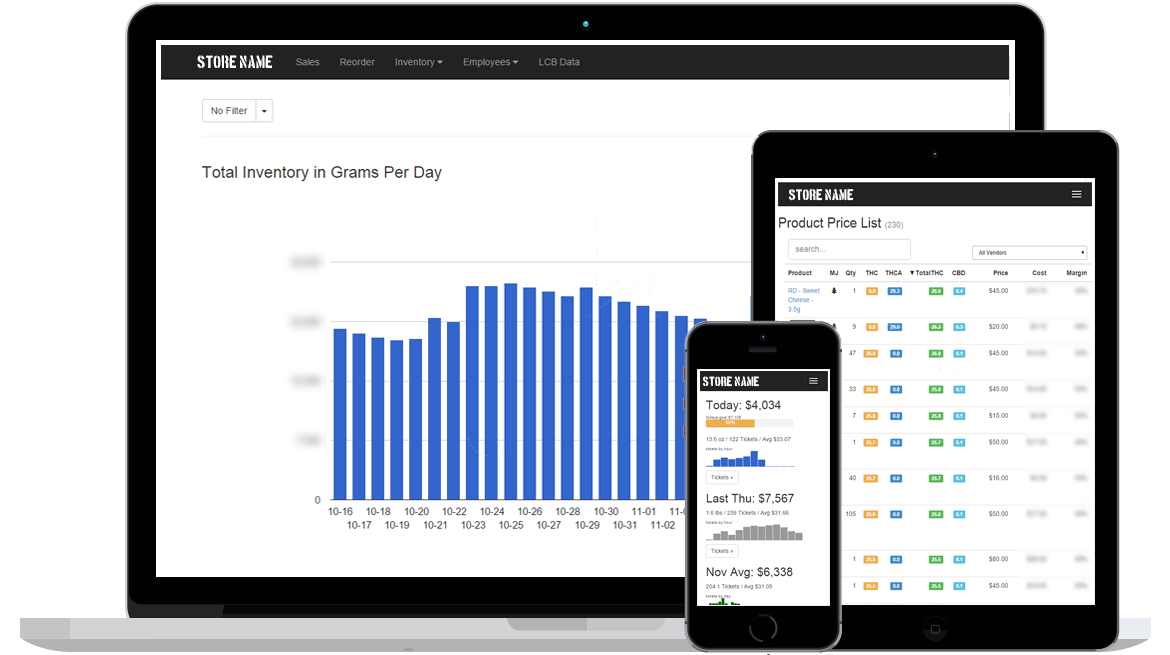 Measure your success
Know when your strategy is working
This industry is getting more competitive, as you implement your ideas in your store, you can now easily watch and more deeply understand the data to see how your business is affected.
Identify slow selling products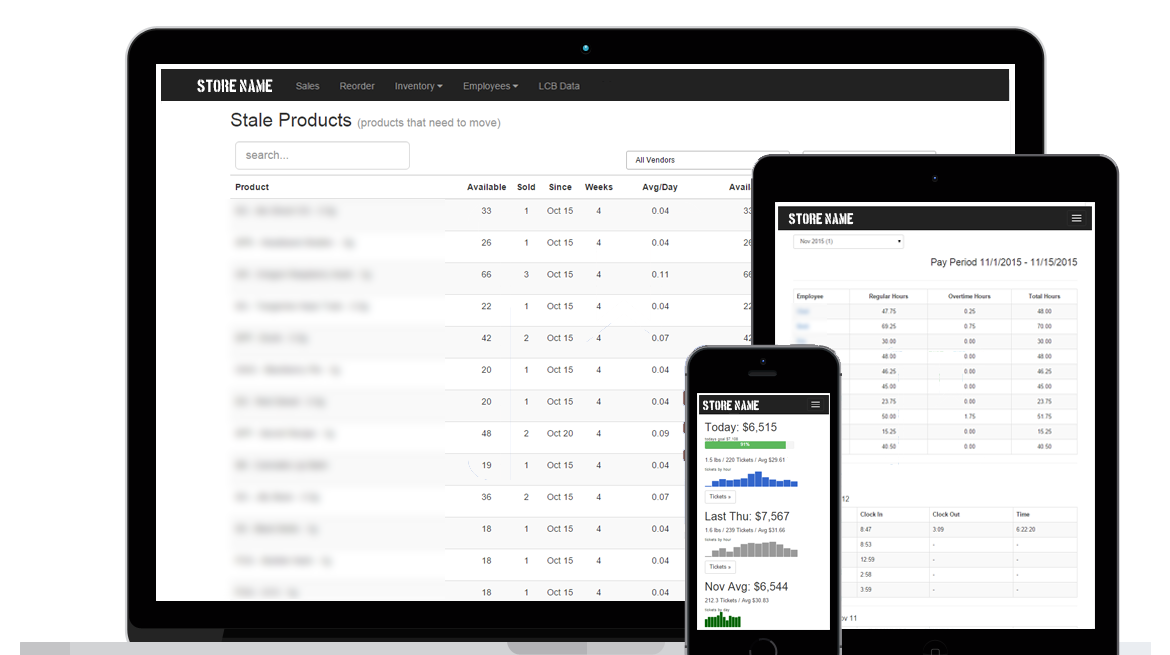 Proactive Inventory Management
keep your products moving
You can easily see what is not selling as you hoped it would. Since you cannot sell for a loss, you want to be aware of any slow selling products to market them and get them moving before they sit for too long.